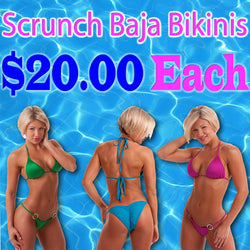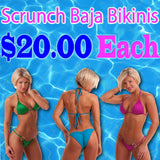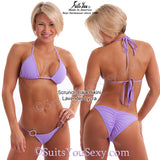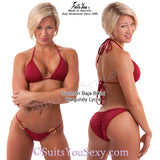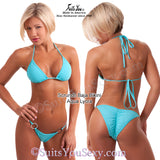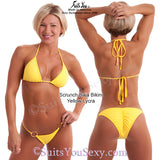 $20.00 Baja Swimsuits, Solid Lycra Fabrics with scrunch back
ONLY $20.00 EACH!
Scrunch Baja Swimsuits.
Moderate coverage bottom with scrunch back (size small). The top is our rounded B cup (in between B cup and C cup). 

In Stock, Ready to Ship Baja Swimsuits!
Made in the USA, right here at our store in Clearwater, Florida.