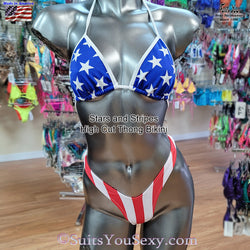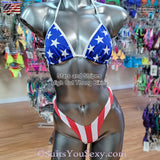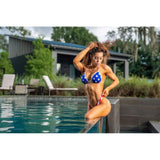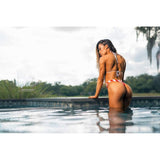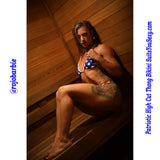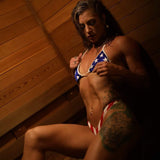 Stars and Stripes High Cut Thong Swimsuit
Patriotic High Cut Thong Swimsuit.
This is the retro style everyone has been searching for! High cut thong bottom with a regular triangle top. The high-cut thong bottom is designed to make your legs nice and long and your waist smaller (size small)! The top is a "rounded" B cup (in between B cup and C cup). 

In Stock, Ready to Ship Patriotic Bikinis! Retro Swimsuits, jewel g-strings, and more by Suits You Sexy Swimwear.

Made in the USA, right here at our store in Clearwater Florida.