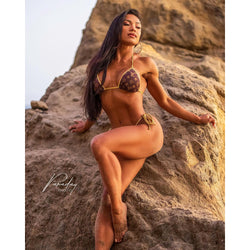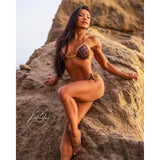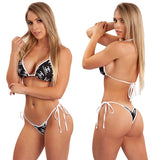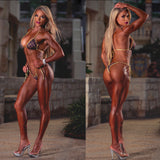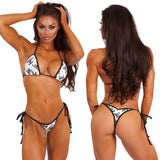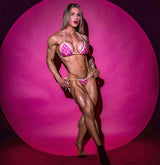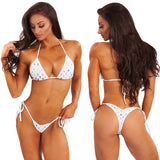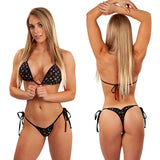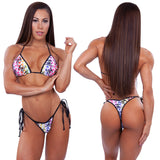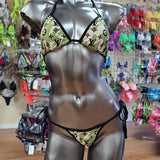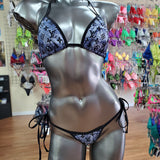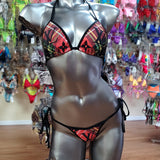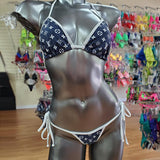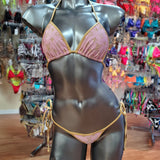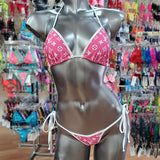 Limited Edition Micro Scrunch Bikinis, 14 COLORS
Sexy Micro Scrunch Bikinis.
Limited Edition Tie-Side Micro Scrunch Bikinis. Made in unique fabrics. These sexy little swimsuits are perfect for photo shoots or bikini contests.
The bottom has a dip at the top of the back to give your butt a nice "round" look and is a small as you can get without being a thong! Also, it has tie-sides for a perfect fit every time. The top is our Rounded B cup (in between B and C cup). 

Model @rominabass  

In Stock, Ready to Ship Micro Scrunch Bikinis! 
Sexy Bikinis, micro scrunch bikinis, tiny bikinis, and more by Suits You Sexy Swimwear.