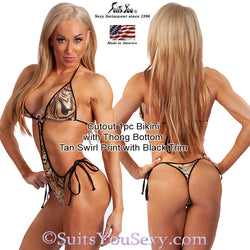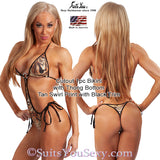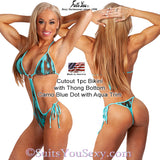 1 Piece Bikini, Cutout with thong bottom
Sexy Thong One-Piece Cutout Bikini.
Cute and Sexy Cutout 1 piece swimsuit with a thong bottom. Made in unique fabrics, including our Wonder Woman Theme. The top is a "rounded" B cup (in between B and C cup). The bottom has tie-sides for a perfect fit every time!
In Stock, Ready to Ship! 1-pc swimsuits, tiny bikinis, jewel g-strings, thongs, and more by Suits You Sexy Swimwear.
View Examples of Sexy One-Piece Swimsuits on Customers here!
Made in the USA, right here at our store in Clearwater Florida.