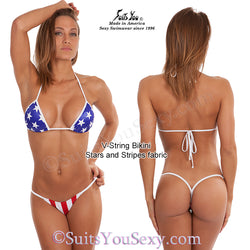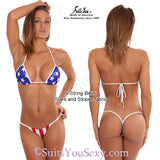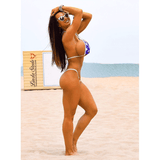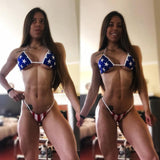 Stars and Stripes, Sexy V String Bikini
Stars and Stripes String Bikini.
Sexy V-String Bikini made in a Patriotic Stars and Stripes Combination. Perfect for that patriotic photoshoot or bikini contest.
The top is a "rounded" B cup (in between B and C cup). The bottom has a low cut V to enhance the roundness of your butt! 
In Stock, Ready to Ship Sexy G-String Bikinis. Extreme bikinis, tiny bikinis, V-strings, thongs and more by Suits You Sexy Swimwear.
Made in the USA, right here at our store in Clearwater Florida.