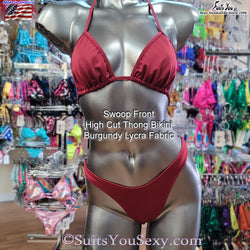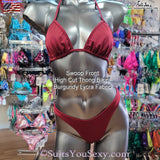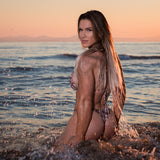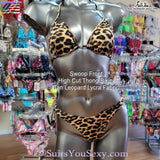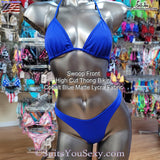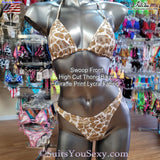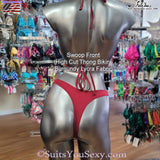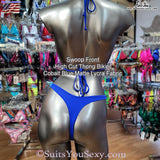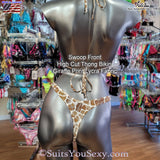 Swoop Front High Cut Thong Bikini, 3 colors
Swoop Front High Cut Thong Swimsuit.
Made in beautiful Lycra fabrics. High cut thong bottom with a swoop front for moderate coverage. This high leg thong bottom is designed to make your legs nice and long and your waist smaller (size small)! The top is a "rounded" B cup (in between B cup and C cup).

In Stock, Ready to Ship Retro Thong Swimsuits!
Sexy Bikinis, high cut bikinis, tiny bikinis, thongs and more by Suits You Sexy Swimwear.
Made in the USA, right here at our store in Clearwater Florida.